I like to think that I live nowhere near the boonies, but for some reason, all movie theaters around where I reside, decided to boycott "The September Issue", giving it no cinema play time. This led me to wait, patiently of course, until it came out on DVD.
I have to say, after watching it, I was pleasantly surprised. Not only did I like the movie, but I loved it. I knew I would enjoy it because its fashion/Vogue/etc., but I was afraid that I would grow, unwillingly - more like forced, a spitefulness for the lovely Ms. Anna Wintour. Thankfully, the opposite occur and it seems my respect level for Ms. Wintour has grown even more. Not only has she been the editor-in-chief at Vogue over a respectable 20 years, but she's a loving mother and a little down to earth, despite the media attacks on this so-called Ice Woman.
I got to know a little more about Grace Coddington, as well, who happens to be a legend in her own right, according to my book of fashion. Her vision is incredible and she has got to be the sweetest lady ever.
So -- gone (
almost
) are the days of me wishing Carine and Emmanuelle would take over American Vogue and bring us into their vision and style with the help of the entire French Vogue team.
I did stumble upon this editorial, shot by Mario Testino, and printed in Vogue Paris in August 2007. I think the mockery of Ms. Wintour by the one and only Ms. Roitfeld is definitely straight on with the life and style of Anna Wintour. Enjoy.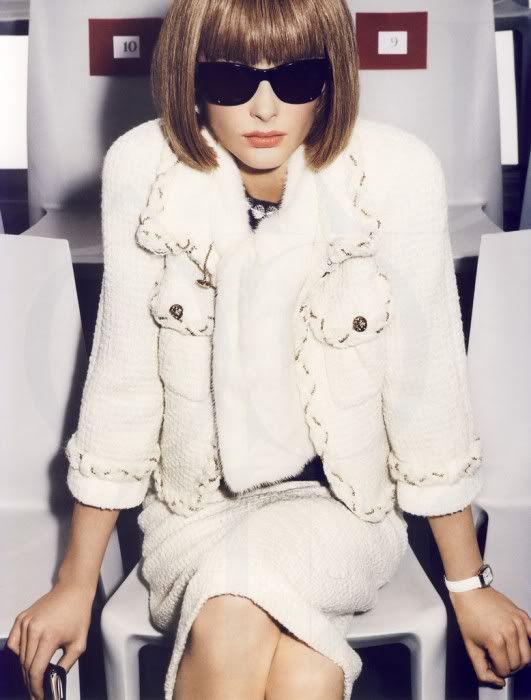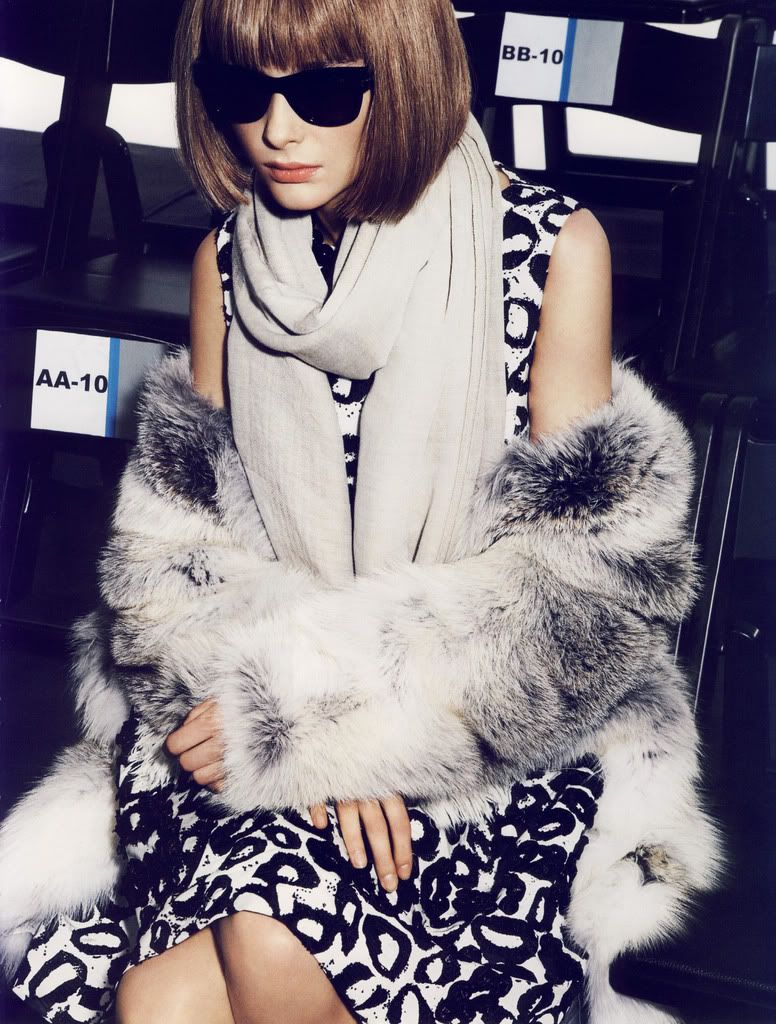 Photos courtesy of:
Paper Mode
Playful, huh?! I wonder what kind of letter Anna sent Carine after seeing those..
Anna, Grace, Sally, Andre and the rest of American Vogue team - thank you for the endless inspiration in every issue. You will always have my respect, just as long as the 'jumping model' editorial shots calm down a bit. Carine and Emmanuelle - I will forever long to be either of you or at least be your friend :)